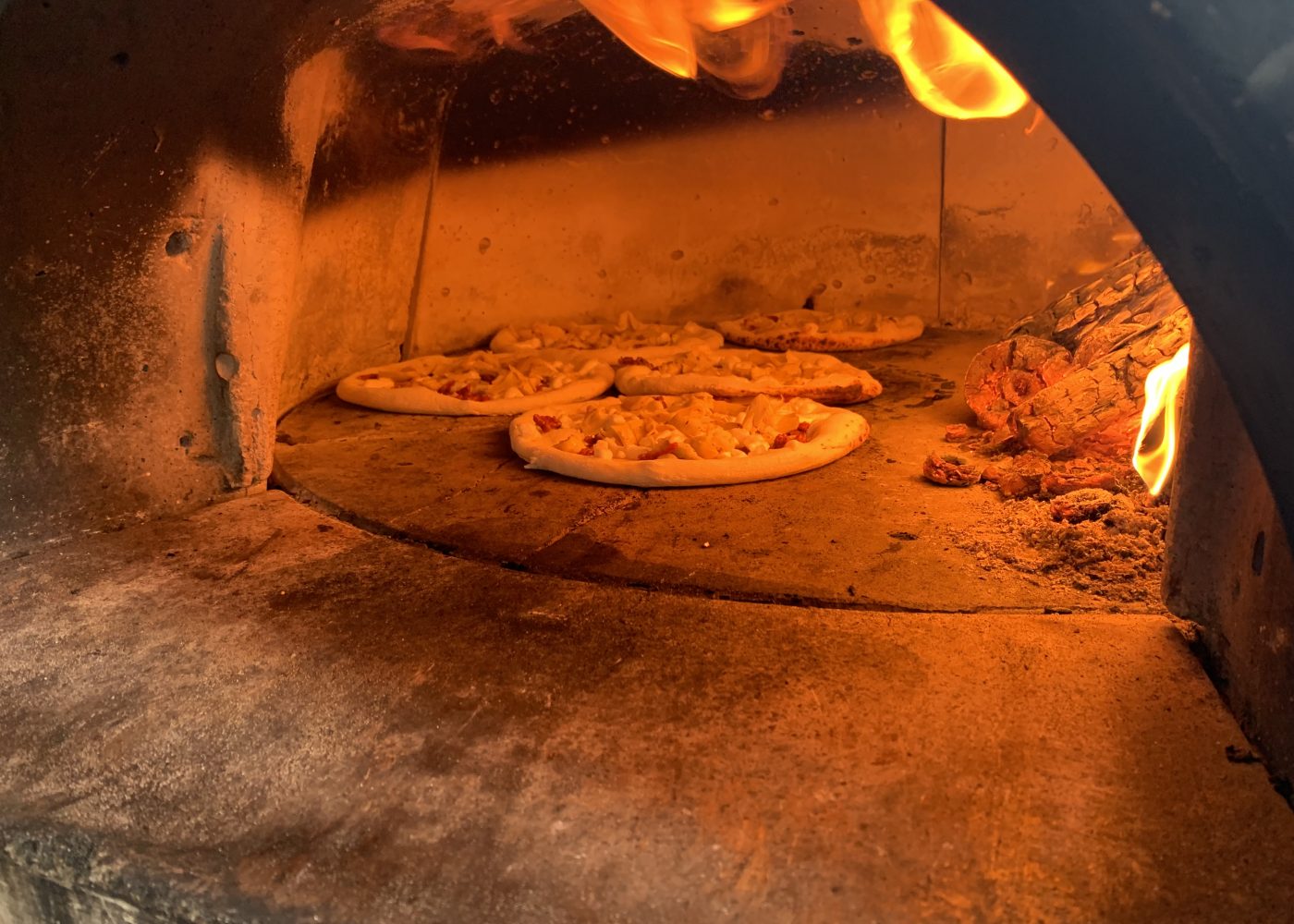 YOU ANSWER TO MOBILE WOODFIRED PIZZA CATERING IN LIVERPOOL
Enjoy time with your friends and family and enjoy a beautiful slice of pizza from with mobile woodfired pizza catering from Pizzeria On The Road! We know how to get any pizza party started, and our catering services provide traditional woodfired pizzas from our mobile ovens. Perfect for any event, we can cater for birthdays, fetes, weddings, corporate functions, sports events, celebrations, festivals and much more.
Offering our great food and services Sydney-wide, you can enjoy our mobile woodfired pizza catering services in Liverpool, Croydon, Blacktown, Penrith, Parramatta and beyond. For us, space is not an issue and we can cater to indoors and under cover, as well as meet dietary requirements such as Vegetarian, Vegan, Gluten-Free and Halal.
Organise an unforgettable pizza party with our catering services! Call us now to start planning.
BRING IN THE PIZZA PARTY CATERING EXPERTS
There is nothing better than good food and good company, and with Pizzeria On The Road you can have it all. Share a delicious pizza with your friends and family anywhere, anytime with our mobile woodfired pizza catering services.
We are the first business in Sydney to have mobile pizza ovens professionally mounted on a trailer, and all the ovens are full equipped, self-contained and compliant with Australian regulations, meaning you don't have to worry about anything but planning your pizza party and calling us for the catering.
At your pizza party we will begin the event with entrée pizzas, then have main varieties for everyone to share and finally finish with our famed dessert pizzas. We have four teams and four mobile woodfired pizza ovens to cater for hungry pizza lovers and ensure that every party get the very best in our catering services.
ARRANGE MOBILE WOODFIRED PIZZA CATERING FOR YOUR LIVERPOOL CELEBRATION
From Liverpool to all across Sydney, Pizzeria On The Road can cater your pizza party. Call us on 0414 464 682 today to learn more about mobile woodfired catering services.