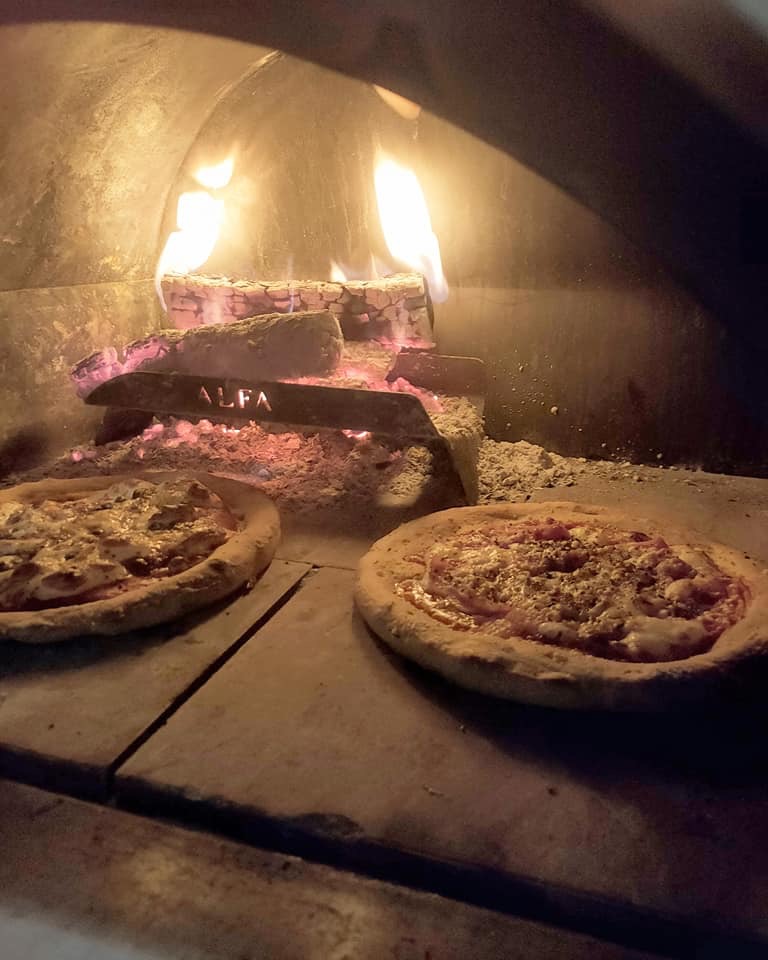 PARRAMATTA'S TOP CHOICE FOR MOBILE WOODFIRED PIZZA CATERING
Excite your family and friends and share beautiful pizzas with our mobile woodfired pizza catering service from Pizzeria On The Road! We know how to make a pizza party heat up, thanks to our expert chefs, mobile pizza ovens and experience in catering, you can enjoy traditional, freshly made pizza anywhere, anytime. From birthday, fetes, celebrations and weddings to sports events, corporate functions and more, we can cater for it all.
Space is not an issue and we can happily cater to indoors and under cover. We can also meet all dietary requirements such as Vegetarian, Vegan, Gluten-Free and Halal. Extending across all of Sydney, our mobile woodfired pizza catering services are available in Parramatta, Penrith, Croydon, Liverpool, Blacktown and beyond.
If you love the sound of a catered pizza party, then reach out to us today and experience authentic Italian pizzas.
GET YOUR PIZZA PARTY STARTED WITH OUR CATERING SERVICES
There is nothing quite like sharing a traditional pizza with your family and friends. Good food and good company are important, so why not plan a party that everyone will love with Pizzeria On The Road! Our mobile woodfired pizza catering services can turn any event into something memorable.
We are the first business in Sydney to have mobile woodfired ovens professionally mounted on a trailer. The ovens are fully equipped, self-contained and compliant with Australian regulations.
At your pizza party we start with entrée pizzas once your guests arrive, then introduce main varieties and finally finish the event with our famed dessert pizzas. We have four teams and four mobile woodfired pizza ovens to ensure that your party receives the very best in catering services.
FROM PARRAMATTA TO ANYWHERE IN SYDNEY, CONTACT US FOR WOODFIRED PIZZA CATERING
Whether you want to have a pizza party in Parramatta or anywhere Sydney-wide, trust Pizzeria On The Road to bring the excitement with our mobile woodfired pizza catering services. Reach out to us on 0414 464 682 and taste the experience, skill and love.